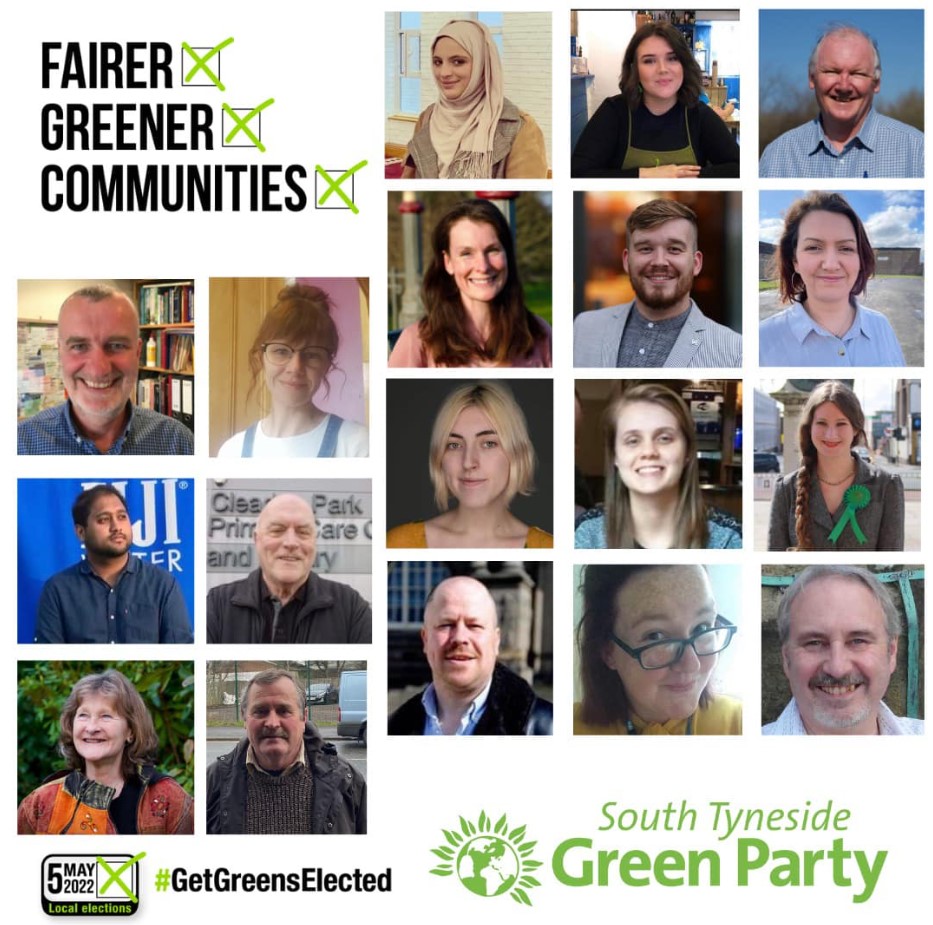 With local elections looming on 5th May in many parts of the region, it is encouraging to see how far the party has come in a short time and to look forward to adding more Green councillors on election day.
Our own Green Party Durham County Councillor Jonathan Elmer, who is also co-ordinating our election campaign in the region, says he is hopeful we could add another five or six councillors to the eight we currently have.
"We can already see the impact of having more Green councillors in the region," he says.
"For example, we have pushed our councils to declare an Ecological Emergency where there is evidence of species decline and loss of habitat. Initiatives like this will fundamentally change how local councils operate with regard to the environment.
"In South Tyneside in particular the Greens are becoming a force to be reckoned with in a council that has traditionally been Labour-dominated. If results go our way on 5th May there could be six or seven Green councillors in the borough. We could also see our first councillors in North Tyneside and Newcastle," he says..
"But it will be close. I would therefore urge all members in County Durham, where there are no elections this year, to lend a hand if they can to Green Party candidates standing for election in neighbouring council areas. Together we can grow the Green Party in the North East as a real political force."